Hi there


Ama's Lullaby - Prologue is an adventure game in the style of Westwood Studios' Blade Runner (1997), featuring a command-line based hacking system. The game is developed by me.
The target platforms are PC, Mac & Linux.
The release is planned for Spring 2019.
The project is now live on Kickstarter, from February 8 to March 25.
The story
After the announcement of a potential impact between Earth and an asteroid, a space mission of colonization lead by an AI brings a young computer-science prodigy called Ama to the 1st colony on another planet. This place was built by machines for human beings. Ama has designed this AI together with her father and is now an ambassador of the human race. She's being protected by her artificial creature. But when she finds out the actual reason of her presence in this colony, and notices the strange behaviour of its inhabitants, her world suddenly falls apart.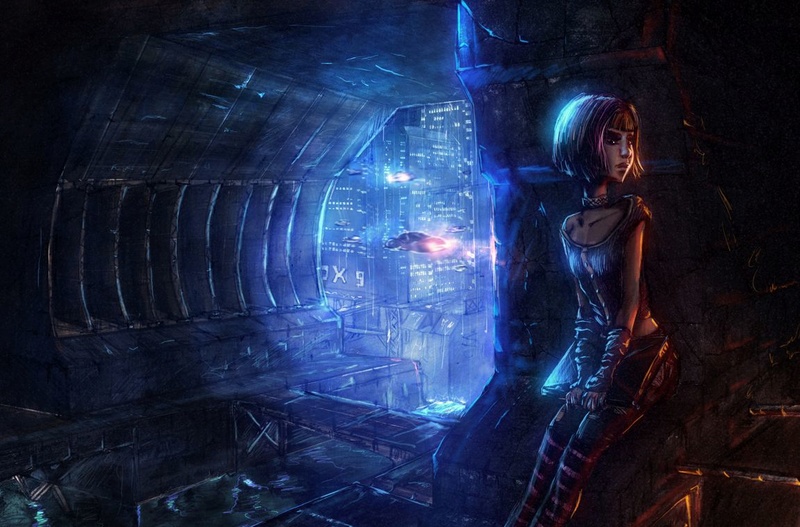 The game
Ama's Lullaby is a point-and-click video game taking place in a cyberpunk environment. Playing the role of Ama, a high potential teenager who loves computer sciences, you will explore the colony, meet its human and non-human inhabitants, negociate with the AI and make decisions that will impact directly the course of events. Thanks to Ama's programming talent, you will be able to hack any network of the city, gather information, steal confidential data to use them for your own purposes, disclose them or even blackmail people. But be careful : every action will have consequences on the story, and you will become an easy prey once you identity is unveiled.
The game development will focus mainly on high-quality visual atmospheres and soundscapes dialogues and interactions between characters, as well as on replayability: every new game session offering a (truly) different experience.
Feel free to ask anything you want about the project on this forum, comments and feedbacks are welcome
Marc
--
MercyGround Creations